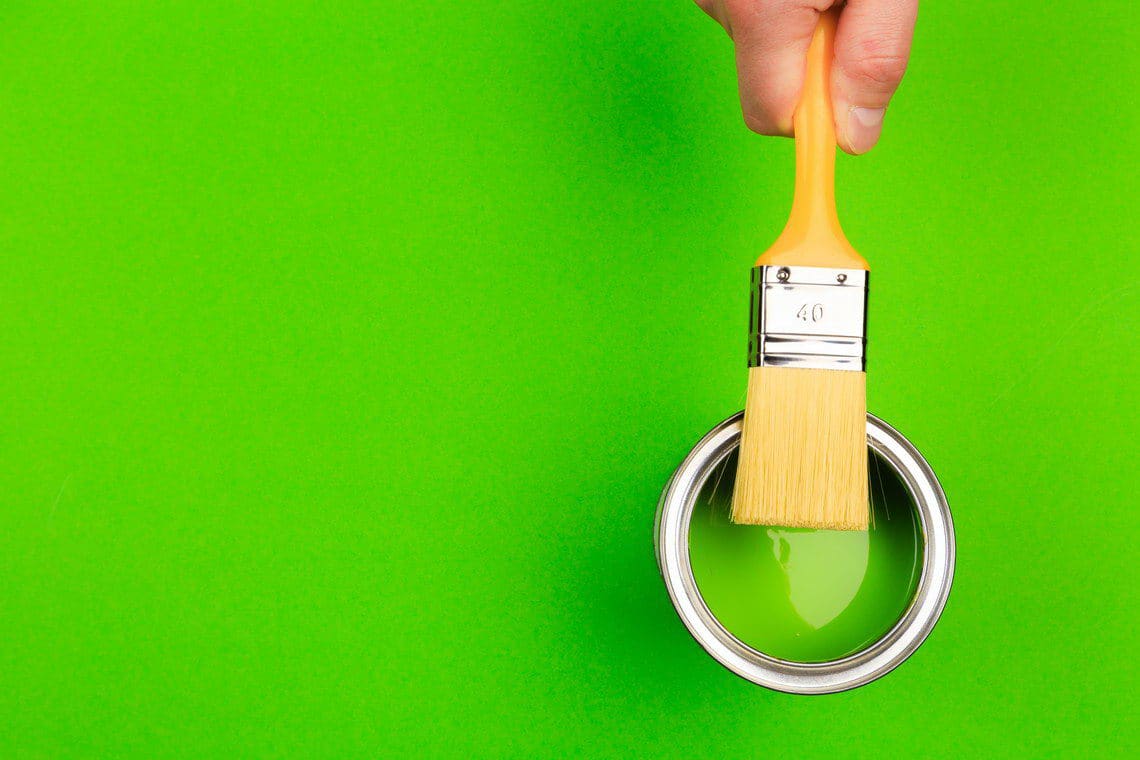 MEKO-free or Oxime-free? Why formulators should consider oxime-free anti-skinning agents
August 9, 2022 | Blog
MEKO, which stands for Methyl Ethyl Ketoxime, is commonly used as an anti-skinning agent to prevent coating surfaces from forming a film, called skin.  A skin develops when driers that are reactive to oxygen are used in paint formulations.  As many formulators are aware, MEKO is being acknowledged as a chemical of concern in certain regions around the world.
The Canadian Environmental Protection Agency (CEPA) has developed a Code of Practice for MEKO. The code recommends that companies using MEKO in consumer alkyd paint and coating products intended for indoor use reduce the concentration of MEKO to the lowest level that is technically and economically feasible; incorporate a ventilation statement on the label of these products; and develop an educational campaign to inform consumers on how they can achieve well-ventilated conditions during and following the use of alkyd paint and coating products applied indoors.
In March 2022, the European Union classified MEKO as a Carcinogen Category 1B.  This classification, per the European Commission: ATP 15-part 3 Annex VI, requires formulations with 0.1% or more MEKO content to include carcinogen GHS labeling.
In light of the new MEKO reclassification in Europe, where a specific concentration limit was set, CEPA has begun an assessment of the current measures put in place in order to further protect Canadians from MEKO.
With the number of MEKO restrictions increasing globally, some formulators have turned to 2-Pentanone Oxime as a replacement due to its similar chemical structure and anti-skinning performance.  2-Pentanone Oxime can be an ideal alternative as it is an oxime like MEKO with a very a similar alkyl chain (2-Pentanone Oxime contains a five-carbon chain compared to the four-carbon chain of MEKO). However, there may also be drawbacks to using this solution in coatings.
Why 2- Pentanone Oxime isn't ideal:
While 2-Pentanone Oxime may resolve current regulatory and anti-skinning needs for coating formulators, future regulations are on the horizon. Toxicity concerns similar to those surrounding MEKO are now being raised around 2-Pentanone Oxime. In April 2022, Germany proposed to the ECHA, (European Chemicals Agency), for N-Pentan-2-ylidenehydroxylamine, known as 2-Pentanone Oxime, to be included in their CoRAP   (Community Rolling Action Plan), which prioritizes substances to be evaluated over a 3-year period.  As a result of this proposal, 2-Pentanone Oxime is expected to be classified as a Carcinogen Category 1B.  If this classification goes into effect, all formulations with 0.1% or more of 2-Pentanone Oxime will require carcinogen GHS labeling, the same requirement that recently took effect for MEKO.
Recommendations:
When reformulating to remove MEKO or developing new formulations that require anti-skinning agents, formulators should consider the potential for future regulation of 2-Pentanone Oxime.  Oxime-free anti-skinning agents, like Ascinin® additives, provide excellent anti-skinning performance without compromising sustainability. These additives are widely available in the market, helping formulators 'future-proof' their formulations from potential oxime regulations so they can avoid the need to reformulate their coatings.
Contact us for more information on oxime-free anti-skinning agents or to request a sample.